TM Recruitment
to find out how they've succeeded in building their Recruitment Consultancy from scratch.
Taylor Martin
has been clients of Exeid for many years and has world-class experience in the recruitment industry, which they have applied to their client-focused venture,
Taylor Martin
Recruitment.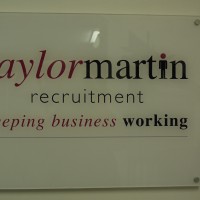 The new office is great, candidates are so impressed when they walk in – it's light, modern and is the perfect environment for our business to thrive. Exeid have ironed out all the wrinkles to be expected with any major relocation and we're getting on really well.
Tell us about Taylor Martin Recruitment – where have you come from and what are you all about?
While working at a previous company, we found we work well together and so decided to build our own recruitment business from the ground, up. We started in 2008, specialising mainly in industrial labour but have since branched out into lots of other sectors – teaching, for example.  When the economy took a turn for the worst, it was important that we adapted to the needs of the market and luckily our company was young enough to do so. We're still rooted in industrial recruitment, but have added many more feathers to our caps, providing a platform to represent committed and hardworking professionals who may have been misrepresented and undersold in the past. We started out under the name T.M Labour Call, in the Lace Market, but have since outgrown our office.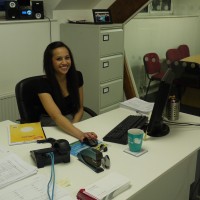 We've recently moved from Exeid's serviced office complex on Plumptre Street into a much larger serviced office, St Nicholas Court. As a result we've under gone a major re-branding and rejuvenation. We're working as
Taylor Martin Recruitment
and have plans to expand our workforce to ten employees by the end of 2012. Business is fantastic and we're on track to have 20 employees within 5 years. As I mentioned before, we've extended our specialities, but are still rooted in industrial recruitment with a focus on top-quality customer service and results.
What is your greatest success with Taylor Martin Recruitment?
It's hard to pick one, particular successful moment because simply thriving is the greatest success here, in this difficult market and economic climate. We've won business from quite a few of our competitors, which is a great achievement considering recruitment is one of the most competitive markets that I have experienced.
What is your advice to those who are looking to start up a Recruitment Business?
Be prepared for hard work – there's going to be blood, sweat and tears, all of them yours! A lot of new recruitment companies fall by the wayside, but if you put in the time and effort, it will pay off. The recruitment market is extremely competitive and passion, for helping others into employment, is essential.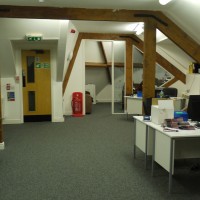 We can recruit anyone for anything; we have honed our skills and recruitment processes to streamline the whole system from start to finish. All we ask people to do is give us a call and discuss their needs and we will come up with a programme to recruit the necessary staff within an agreed cost. Call

Taylor Martin Recruitment

on 01158247777 To learn what other spectacular office penthouses Exeid has to offer, email

HERE www.tmrecruitmentgroup.co.uk

Exeid spoke to Rob Taylor and Gary Martin of