NORWICH WORKSPACE
We can offer you serviced office space in multiple locations within the city of Norwich including; Palace Street, Queen Street and Prince of Wales Road.
Choose from: 1 person office to 50 work stations – whatever your requirement we can help, with monthly agreements or long term tenancy.
You enjoy total flexibility to grow, downsize or relocate. All our Serviced Offices are fully equipped and ready to go with free presentation and meeting rooms available. We can even bespoke the office to your requirements.
Pricing is fixed and agreed with you, so no hidden costs, we are highly competitive with incentives to help you get established, you will be amazed at the value we can offer you and your business.

LOCATION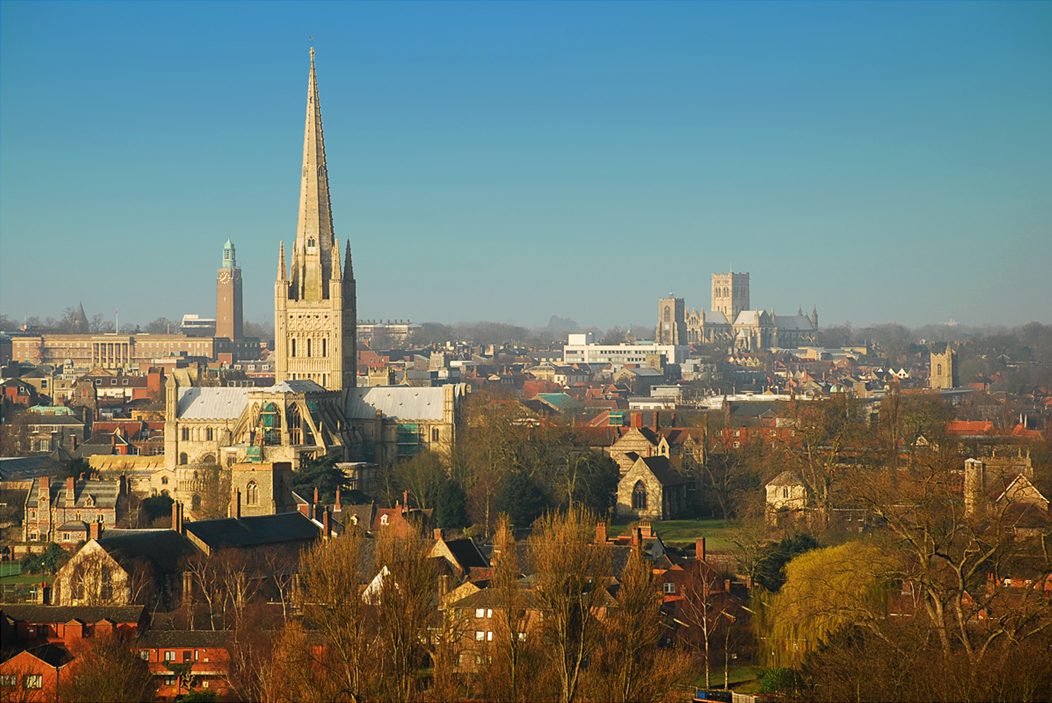 Norwich is a city in England's Norfolk County. Northeast of the centre, medieval Norwich Cathedral is a Romanesque building with ornate cloisters. Two imposing gates, St. Ethelbert's and Erpingham, lead to the Tombland area, once a Saxon marketplace. Nearby, the Museum of Norwich at the Bridewell traces local history, including a re-created old pharmacy and exhibits on the textile industry.
Contact the Norwich team