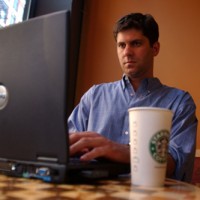 Rapid advancements in modern technology have made working away from the office a piece of cake –smart phones can grab your emails, tablets can aid presentations and working from home and the wide availability of Wi-Fi means you could even run operations from your local coffee shop. For those who work away from an office, having a fully serviced workspace waiting for them, when they need it, can be more than just convenient – it can mean the key to success. If you would like to read our most recent post on this topic, please click here http://tinyurl.com/odds9pg.
What is Hot Desking all About?
How Hot Desking Benefits YOU
Hot Desking and Start-Up Companies
Hot Desking in the East Midlands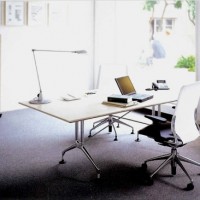 What is Hot Desking all About?
Hot Desking is a great way to develop your business without the normal costs associated with a permanent office. Whether you are expanding or consolidating, a Hot Desk offers you an exclusive City Centre address as the home for your business.  Office space is utilised more efficiently and you have the freedom to work from anywhere you choose – with a desk to return to whenever you need it. If you, or your staff, work remotely on a regular basis, you could be left with desks in a rented office that see little action. In this instance, Hot Desking allows for ultimate cost efficiency – you are only using (and paying for!) the desk or space you
really
need.
How Hot Desking Benefits YOU
A team who are predominantly out of the office – attending client meetings, for example – won't necessarily need to have a designated desk in a company office. For those times that you will need a workspace, you can drop into your rented hot-desk office space and it is already fully hooked up with the latest technology, phones and equipment in the perfect working environment. A hot desk is so much more than just a computer at a desk, these days; it can be a technological hub of invaluable equipment, if you go to the right provider. Services such as VoIP (Voice over internet protocol), telephone connectivity, professional mailing address, discounted meeting rooms with SMART technology, exclusive parking spaces and unique networking opportunities. You can even have your desk phone diverted to your mobile for when you're out of the office. All these features allow you to be truly mobile, but with an anchor in a secure, convenient location.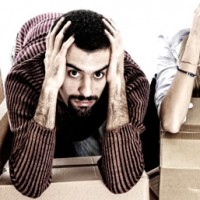 With Hot Desking being a relatively new implementation in the age-old world of business, it may be met with some resistance. People tend not to embrace change, with organisation, physical, technological and cultural factors holding them back. It could be difficult and impractical for a company to introduce a new Hot Desking system when there are already so many balls in the air. This is why third-party Hot Desking providers can be so useful – it takes the strain off companies for whom setting up a hot-desking solution is not a viable option.
Hot Desking and Start-Up Companies
Ideal for start-up companies, Hot Desking can cut the overheads of setting up your own office almost by half. One of the key strategies to starting up a business, especially in a recession, is keeping your initial costs as low as possible until you have some cash behind you. With all the benefits of your own office, a hot-desk can provide this solution for a fraction of the price. You can have your own lockable cabinet, all the telecoms and amenities you need to run your company and the support of likeminded business people around you. The best thing is that when youre ready toexpand, you can take a flexible, serviced office for great value, in the same building! No need to change letterheads, move all your equipment or go through lengthy office hunting and contract negotiations – saving you valuable amounts of time and money.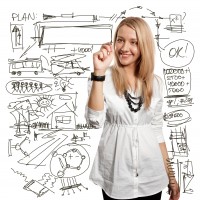 Hot Des
king in the East Midlands
Exeid provides Hot Desks and virtual offices in City Centres all around the East Midlands, including Nottingham, Derby, Leicester – even as afar as Milton Keynes. They can offer an extensive list of invaluable services to help kickstart/boost your business:
Unlimited use of  Hot-desk space  between 8.30 until 6.00pm Mon to Friday
Individual City Centre Parking Space 24 hrs access can also be included.
Inclusive use of NG1 Professional Mailing Address for your business.
Inclusive tea coffee for you (and your guests if using meeting rooms).
Wi-fi Connectivity.
Up to 4 hrs free use of meeting room space per month
50% discount on meeting room charges at other times
Access to Informal Networking opportunities
Ergonomic, top of the range furniture
Lockable Cabinet for all your belongings and work – no need to carry your equipment around with you!
What's more is you can pick from a range of packages, so you can tailor your hot-desk services to your exact needs. With their modern, ambient office spaces, Exeid Hot Desking can ensure you have a fully serviced desk waiting for you, exactly when you need it, within a supportive business environment. In another city for the day? No problem, Exeid can sort a workstation for you at one of their other premier, City Centre locations at no extra cost. So if you're out and about, starting a new business or simply want to keep costs low, Hot Desking is the solution for you! Exeid's Stanford House has just launched it's new Hot Desking 24/7 concept, where a lockable cabinet, furnished, modern work spaces and meeting rooms in this impressive Georgian Mansion are becoming available for the first time! You can contact Exeid
via email
or on 0115 8241444 for the best deals on Hot-desks and Virtual offices around the East Midlands.