Are you looking to be a part of an exceptional franchise?
We are looking for a great fit to join the Exeid Franchise – exceptional people to join an exceptional business! This is a two-way process: you need to learn about us, our vision, our mission and our values and we need to learn about you.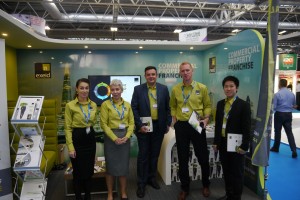 Exeid Franchise Brochure
Exeid Franchise Expression Of Interest Form
The Franchise enables the high standards, quality procedures and relationship management strengths, on which Exeid is founded, to be expanded across the country and at the same time harnesses the commitment, determination and flair of the individual Franchise owners. This is a fantastic opportunity, within a structured business environment, to create income streams whilst utilising the management services and support of the central operational 'National Support Team' to offer the highest quality of service. If you are interested in learning more about the Exeid Franchise opportunities simply fill out the Expression of Interest form and send it back to us via post or email. Alternatively you can visit our
Exeid Franchise Website
 or call us on 0345 824 1444 and speak to our National Support Team who will be happy to help.