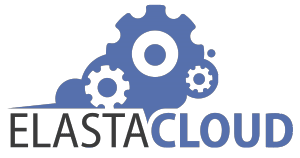 Elastacloud Ltd are a Cloud Architecture and Data Science Consultancy who specialise in bringing intelligence to your data. The company joined the Exeid Group in December 2018, taking an office in the fantastic Merchants Court Business Centre, right in the heart of Nottingham city centre. We caught up with one of the Co-Founders and Director Richard Conway for a chat…..
What does Elastacloud Ltd do?
We predict the future, applying Data Science techniques to new datasets. This drives value, allowing customers to harness the hidden potential of their data. We are leaders in Advanced Analytics, and are paving the way for cutting edge developments in Artificial Intelligence and Machine Learning. We are unparalleled in the fields of Azure Architecture, Power BI, SQL, Machine Learning, R and Python.
Why did you form Elastacloud Ltd?
Andy Cross and I started the company in 2011, having built our first cloud-based application in conjunction with Microsoft. We knew that Data science was emerging into the high tech spotlight and realised that our combined experiences gave us a very strong business opportunity to provide highly complex analytics to customers. We expected the first few years to be difficult, in terms of changing attitudes and convincing companies that the cloud would be a fundamental part of the operation of most successful businesses. Most businesses now realise that the cloud is of infinite scale and is here to stay.
Why do you think Elastacloud Ltd is successful?
Data is the lifeblood of any organisation. We are constantly finding new ways to analyse and utilise data to improve day-to-day operations. Big Data & Analytics are allowing businesses to have more confidence than ever in their decisions by providing the evidence they need to plan out their next moves. Our highly skilled, cross-functional team deliver rapid insight and aren't tied down to any tools or platforms to do so, meaning we're adaptable enough to provide businesses with the very best solutions for data outcomes. We are capable of massively complex advanced analytics due to the Cloud allowing for agility, scale and economy across operations.
What has been your biggest challenge, and how have you overcome it?
Finding people with the relevant skill set in a very new area is virtually impossible. We give all of our employees the creative freedom that they need to not be bound by the same problems as bigger business and give them the tools to overcome their own software challenges. Our business only suits certain types of people that are passionate about technology and its application. Frequently there's no textbook for what we do so we respect aptitude and consistency over skill. It all seems to come together at the end somehow!
Tell us a bit about your background?
Over 20 years writing software, across a variety of business lines from finance to communication. I wear multiple hats in the Elastacloud business overseeing logistics, finances, a little bit of sales, hiring, technical architecture and writing code. My personal interests are architectural patterns and practices for data. The languages I use these days are C#, Scala, Java, Python and R (and a little Lua) but I'll have a crack at anything. I have been interested in data science for the last five years and have a fairly reasonable mathematical and statistics background for applied data science problems. I also have good experience with Apache Spark and Hadoop stack in general. I am extremely interested in new techniques like deep learning and new frameworks like Tensorflow too. I've written several books and articles and delivered several hundred courses and conference presentations. I founded the UK Azure community, IoT and Data Science Innovators and am a strong contributor to open source including Spark, Storm, Parquet and Libcloud and a bunch of useful tools on GitHub. I am a current Microsoft Regional Director and Microsoft Azure Most Valuable Professional.
What has been your biggest success in business and why?
The people. Our business is more like a family. Fostering that environment has been fantastic. Happy customers are nice too!

Why did you choose our offices at Merchants Court?
We chose Merchants Court due to the incredibly central location. Also, everyone loves the office.
What is the future for Elastacloud Ltd?
We will look to solve bigger and bigger problems and push the boundaries of human knowledge in the process! We have always been technically profound, but have a focus on Business Outcomes. Our expertise is replicable across all verticals, meaning we have wide and varied experience in all sectors.