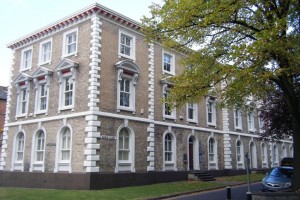 Do you want to know more about Serviced Offices? If so read on!
A serviced office is an office space that is fully furnished and managed, these spaces are rented out to other businesses of varying sizes. Serviced offices are fully operational and suitable for immediate occupation should you choose. Usually a serviced office is configured to allow for a range of office sizes, ranging from one person and up to 35 persons in one space. Rather than leasing a space which requires any work to be carried out by you the client, serviced offices provide all the essential services needed for any business so you can rest assured that if a light bulb blows, the designated facilities team will be out to replace it for you. Sounds great doesn't it!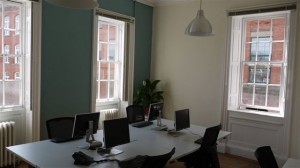 Serviced offices are usually equipped with desks, chairs, pedestals, telephone system and an internet connection. Common areas that are shared are kitchen facilities, conference/meeting rooms and a common reception area. Additional services offered usually include mail, courier services, catering, cleaning, stationary supplies, car parking services and IT support services. A typical serviced office can provide a fully operational office space within a matter of hours or days. Serviced office spaces offer more flexible terms, as opposed to a conventional leased space which requires all furnishings and equipment.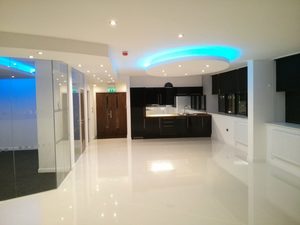 Serviced offices come complete as packages including rents and utilities leaving you the time to focus on growing your own business. The fees that are charged in serviced office agreements normally include the basic rent, furnishings, maintenance, lighting, cleaning, security and reception services. Almost everything you need in an office is inclusive in the prices quoted. Other costs involved are for other additional services/products but only if you use/request them. These may include additional furnishings, overseas telephone calls, printing and photocopying, conference and meeting room charges etc.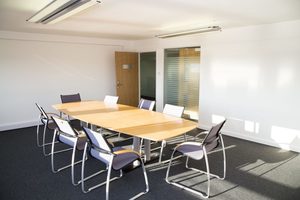 You will have full access to meeting rooms and conference facilities which saves you paying for an empty office whilst it is not in use.Moving your business into a serviced office is a cost-effective solution. It's an office space option that means you can just move in, set up and get straight down to business. So what are you waiting for? If you are interested in our serviced offices call us on 0115 824 1444 or
click here
to email us. Looking for Serviced Office space in your area?
Click here
to see all
Exeid
properties.