Click here

.
Whether you are a start-up, freelancer, small business or someone in between, hot desking can provide you with a cost effective workspace to meet your needs without the hassle and usual associated costs.
What is hot desking?
Hot desking is a flexible solution to finding your business a home without the usual never-ending overheads that most are presented with. We take care of all the hassle so you can focus on what is important to help you flourish. Starting from as little as £34 per week, telephone lines, WIFI, prestigious meeting rooms and a wealth of other facilities are available. Not bad right?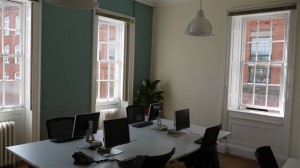 Office space is utilised more efficiently and you have the freedom to work from anywhere you choose – with a desk to return to whenever you need it. With locations in Nottingham, Derby, Leicester and Milton Keynes, we're taking flexibility to a new level. Simply let us know if you would like to use the facilities at another site and we'll take care of the rest. No hassle. No extra fee.
What additional benefits are there?
Key benefits largely focus around the flexibility to work when you want and where you want without the high associated costs of buying your own office or even leasing. The Exeid package includes a 50% discount on meeting rooms and free access to the business lounge, break out and coffee area. In addition, you can use the prestigious city centre address on your website and promotional material.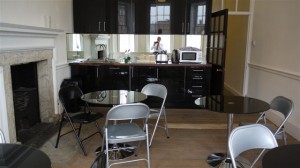 With a recent industry boom taking place, Exeid has launched a number of hot desk packages specifically designed to offer you the best service and value for money. We want to see you grow! With a vast portfolio of larger serviced office spaces, Exeid would love to be a part of your journey towards growing your business. Additionally, our hedonistic working environment is a great place to network and forge relationships to help your business flourish. We have considered every element so that you can focus on running your business. Check out the available packages below for more information.
Hot desk packages
Basic – £34 p/w +VAT (available during office hours) Plus – £46 p/w +VAT (available during office hours + your own lockable cabinet) Premium – £57 p/w +VAT (available 24/7 with a lockable cabinet) Premium with parking – £80 p/w +VAT (your own city centre parking space)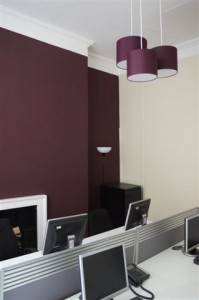 To find out more about how our hot desks or other spaces could work for you, get in touch and we'll show you around. You can contact

Exeid

 via

email

 or on 0115 8241444 for the best deals on Hot-desks and Virtual offices around the East Midlands

 

Hot desking offers a smart, innovative response to the way in which our working environment and lifestyles are changing. If you would like to view our earlier post regarding hot desking,