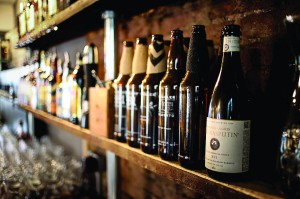 The 

Junkyard

opens on Bridlesmith Walk replacing the legendary old Walk Café
'Neighbourhood Café bar' and brother of the renowned speakeasy cocktail bar
Boilermaker
,
Junkyard
has opened on
Bridlesmith Walk
. Located in the former
Walk Café
, the site has been given a life amazing makeover, creating a 140 person capacity venue which features a hidden back yard oasis open all year round from 10 am to Midnight.
Junkyard
combines the laid back feel of a North California bar and eatery with a specialist craft beer shop jammed full of bottles and cans of the finest craft beers for drinking in or taking home.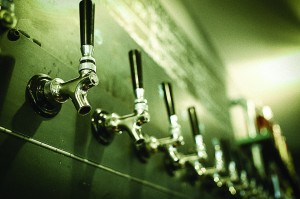 In the bar, fifteen taps dispense the very best American, British and European craft keg brews. Junkys can even take their favorite draught beers home in a 64oz flagon by joining the 'Nottingham Growlers' club. All takeouts can enjoy 25% off the list price. The wider drinks offering has not been neglected: caffeine junkies can sit and savour locally roasted coffee, or grab a cup on the go. Oenophiles can choose from a carefully selected wine list, and of course, great cocktails and homemade sodas are in Junkyard's blood and on their menu.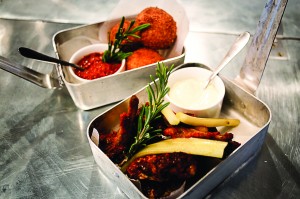 Junkyard
also offers freshly prepared grazing plates, sharing dishes, deli classics and bar snacks from 10am brunchtime through to midnight.
Junkyard
co-owner Nigel Garlick thanked the team at
Exeid – the fast growing commercial property consultancy
and complimented their Find It Fund It  Fit It Programme which helped  him secure the space but also  Design and fit the space too!. Nigel went on to say: "It is all about the product and service, this is true at
Boilermaker
and it will be at
Junkyard
. Both are amazing venues at great locations but everything evolves from the service point of view. Can we deliver the fantastic products that we want to sell? We are delighted with the fit out and really excited by
Junkyard
, we think it offers Nottingham something new and sends out a real statement of intent that we are serious about selling the best craft beers from around the world, but in an environment that sells great food, cocktails, wine and coffee. We have the staff and we have the experience to serve all of these products in what we like to think of as your friendly "Neighbourhood Bar." More print-ready imagery can be downloaded at www.junkbars.com/gallery Journalists are invited to visit the Junkyard site on 12 Bridlesmith Walk. For more information on Serviced Offices contact Exeid on 0115 824 1444