RTEC
has gone from strength to strength with brand new faces snapping up the vacant office spaces, so you can see why we are excited to announce that we have another addition to the 
RTEC
family.
The Media Group
, who joined us in January 2015, took the time to speak to us at Exeid to tell us more about their journey into the marketing industry.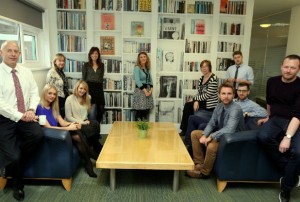 Who are The Media Group and what is the nature of the business?
The Media Group
is a creative marketing agency. We're experts in video, design and events and provide creative services to our clients. We work with brands, businesses, charities and start-ups to drive results from their marketing.
Tell us about your journey in to the industry.
We've been in business for 14 years. Keith Daniell, a former Channel 4 and ITV news presenter, set up the company with his wife Alison, a former Central TV picture editor. The initial plan was to bring live-TV style production values to the world of conferences and events. Clients liked it and the company grew organically to include video and design expertise. Along the way we've set up and run the country's largest processer of criminal records checks and a warehousing and logistics business – two companies that are still in operation today.
The online world changes so quickly, how do you keep up to date with industry trends and cope with the ever evolving online marketplace?
Our industry is about creativity backed up by strategic thinking and technical innovation. We have a culture at
The Media Group
where we push ourselves and each other to develop. There are so many resources out there that it's important to filter. Find the resources that work for you and your customer, and build time into your schedule for learning.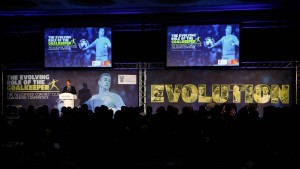 What is your biggest success? How did you achieve it?
There have been a few. The most challenging project was taking over
Wembley Stadium
to deliver a prestigious event for The FA. In Nottingham, we've been trusted to run the high-profile Brian Clough statue unveiling and, more recently, we've helped
Carl Froch
to become a Freeman of the City in a glitzy celebration evening at the Royal Concert Hall. But our biggest success is the impact we have on our clients' businesses. We want to make our clients' marketing work harder and have a return on their investment. This has helped us to build successful long-term relationships with some great companies.
What struggles have you encountered and how did you overcome them?
A lot of our work is project based, so getting the right new business is something we constantly work on. Our MD Keith is a big fan of the bathtub analogy. It's important to keep topping up with new water, but you need to work as hard to stop any water trickling out. Everyone in our agency puts new business and excellent client service at the heart of what they do.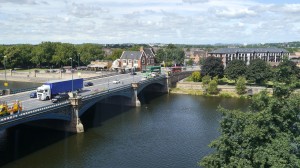 Why did you choose RTEC as your home for The Media Group?
Moving offices wasn't an easy decision. We felt that West Bridgford was the right location for us. We're an ambitious, growing company and this is the right place for us to continue to deliver long-term growth. It's great to be immersed with other exciting businesses. And the view over Trent Bridge and the River Trent was the clincher. We love having clients and guests in to show off the view.
What projects are The Media Group currently working on? What plans do you have for the future?
We've had an exciting start to the year. We're working with great new brands including Great Ormond Street Hospital, Speedo, Pera and the Nottingham Building Society. We also have high profile projects underway for our existing clients including The FA, Skills for Care, GBGroup and the Dame Kelly Holmes Trust. And we're in the process of hiring new people to join our team.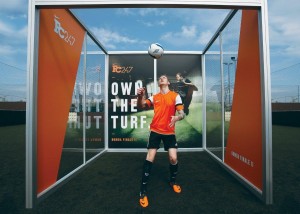 If you had to pick just one, what is your motto in business?
Be relentless in doing things better. To contact
The Media Group
Click here
. For more information on
Exeid
office space availability in RTEC contact us on 0115 824 1444 or
click here
to email us directly or
click here
to view the range of properties we have in the Midlands.