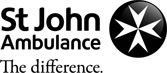 Whether it's Wimbledon, The Formula 1 Grand Prix at Silverstone or the local fete this summer you can rest assured knowing that the
St John Ambulance
will be there to save the day.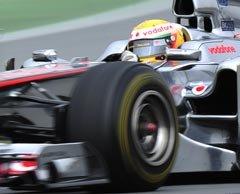 The Grand Prix at Silverstone is one of the year's biggest public events and there will be over 200 St John Ambulance volunteers on duty with over 20 ambulances on site. In addition to providing first aid to the public at the event, the vehicles and crews will also be posted around the track to cover any first aid needs of the drivers and teams. St John Ambulance is the nation's leading first aid organisation, event cover is but one of many services that they currently provide, and their major campaign at the moment is to teach first aid skills to school children. A man who knows all about the importance and benefits of first aid being taught in schools is St John Ambulance's Leicestershire's and Rutland's County Administration Manager Christopher Chapman. Christopher has been a volunteer for the organisation since the age of five and argues that whilst these skills can help save a life, they can also boost self-esteem and encourage greater teamwork and communication.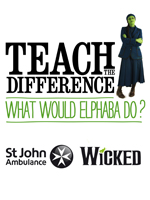 The Schools Project has become a focal point, "Last year we managed to train 5000 school children, we have beaten that target this year already." However, Christopher did admit, "The biggest challenge is trying to convince the schools." For a small fee, that barely covers the cost of the training, up to 30 children from the ages of 7 to 18 years old can be taught the fundamentals of first aid. Christopher and his team have recently moved into Leicestershire's new serviced offices at 5 Museum Square, where they will co-ordinate the first aid in schools campaign. Their presence caused quite a stir, Christopher said, "We have several blue light ambulances, which will continue to frighten the local residents as they rock up from time to time." St John Ambulance chose 5 Museum Square as their base for this project due to the superb working environment on offer and the flexible all inclusive package provided by Exeid. Lastly, although there will be no procession at the Leicester Caribbean Carnival this year, however, the public can enjoy the festivities in the comforting knowledge that Christopher and his team will be on stand-by for any eventualities. St John Ambulance reminds the public throughout the summer's events to: •    Use sun block. •    Drink plenty of non-alcoholic drinks. •    Cover up with loose cotton clothing and hats. For more information about the procession at the Caribbean Carnival this year: http://www.bbc.co.uk/news/uk-england-leicestershire-13856337 For more information on Exeid serviced offices and office space for rent please send an e-mail by
clicking here
.