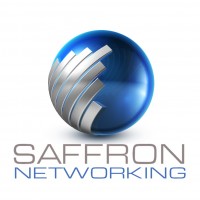 Exeid caught up with Online Marketing Extraordinaires, Saffron Networking, to find out more about their business and what makes Managing Director, Suki Sandhu, tick.
"Suki, Who are Saffron Networking and what is the nature of your business"?
"Saffron Networking Ltd is a young, dynamic growing business. Saffron Networking offers online B2B marketing solutions by delivering targeted unique content directly to buyer's preferred choice of technology. Saffron Networking will deliver these via any mode that is required by the client, such as targeted email campaigns, mobile phone and tablet technologies and apps, we write press releases, papers and solutions bespoke to each campaign. Rather than wait for the customer to come to you, we proactively market the client's product or service, pushing content out onto the web. The quality of our service is second-to-none, as our web content is unique, which is invaluable when boosting your search engine presence.
"Tell us about your journey in to the industry"
I have over 15 years of online B2B experience. The internet and the online market is a very different place than it was even 5 years ago, let alone 15 years ago when I started out in online marketing. We felt buyers have become more demanding in the way they consume content and there is an increased need for content to be delivered more effectively and efficiently in today's B2B marketplace, as the internet grows exponentially.  
"The online world changes so quickly, how do you keep up to date with industry trends and cope with the ever evolving online marketplace?"
When we started Saffron Networking, we had a choice. Do we do what everyone else is doing? Or do we create something original, something future proof? The latter appealed to our entrepreneurial spirit and although it would take a lot more work, we were able to create our own technology which allows clients to plug in to social media, for example – a fairly recent online explosion. It allows us to offer social media marketing as an option, without it being the main focus of a campaign. Clients come to us aware that they need an online presence, but are unsure how to execute this effectively. We help them to build this presence but, more importantly, maintain it. With the online marketing industry constantly adapting, consistency and a fresh perspective is key.
"What is your biggest success? How did you achieve it?"
Everything that has ever been achieved was once an idea or a dream in someone's mind, the biggest success for us has been the fact that we have taken our idea from concept to realisation and we are offering our services to our clients that were only an ideology 18 months ago. The internet has changed the way that buyers and consumers react. 50 years ago, we didn't have this plethora of information available, like we do today. Buyers relied on the information from the seller alone, but today consumers can do their own research! The buyer has more control than ever before, we no longer need to ask shop assistants, we can go and do our own extensive research. Saffron Networking believe it is about timing, being there at the right time, when a customer is looking for a service and pushing our unique web content at the right time. We help our clients communicate with buyers on a regular basis, so when a consumer is ready to buy then our client is at the forefront of their mind, thanks to consistent marketing techniques. We have had great success with this ethos. What struggles have you encountered and how did you overcome them? Whilst developing our unique marketing platform, the biggest struggle has been to develop it in a manner which is future proof and not to fall into the temptation of creating a static website. As there is no blue print to what we are doing it is quite a challenge, we are the pioneers. The temptation is always to do what everyone else is doing – which is not necessary the right thing to do. It has taken a lot more work and dedication, but the methods we have created have a proven success rate, as a result.
" Why did you choose Stanford House as your home for Saffron Networking?"
We were impressed with the Georgian building in a central location in Nottingham; however, we were more drawn to the Exeid organisation. As a small growing business we require a level of flexibility and that is something which drew us to David Ajose and the Exeid ethos. One of our biggest strengths, as a small business, is that we can adapt and shift to fit the current needs of the market. The freedom to have this flexibility benefits our clients. Thanks to Exeid's business support, we have taken on a new editor and a new marketing manager as the platform reaches the first anniversary of the launch of our flag ship  site 
www.pharmaceutical-networking.com
. We are also looking to expand our sales operation to support the sales manager and the account manager – none of this could be possible without the support and flexibility Exeid offer. Small businesses know small businesses, to be in a community environment, at Stanford House, with like-minded business owners is priceless.
"What projects is Saffron Networking currently working on? What plans do you have for the future?"
The opportunities of developing our products and services are endless due to the nature of the internet and our unique platform. With the growth of the pocket computer and the fact that smart phones and tablets are outstripping sales of the traditional desktop 3 to 1, buyers are demanding different forms of content delivery. Using this trend in the market we are currently developing methods to push our clients content even more effectively, to tablets and handhelds. We should be seeing this new technology that we have programmed ready to roll out in the next few months.
"If you had to pick a motto for your business  what would it be?"
Our motto is 'At Your Service'. It is simple and defines the attitude and ethos of all our employees and what we look for in new employees, as well as the way we treat our clients at Saffron Networking. We believe in being honest, staying honest and doing our best. In our experience, clients don't expect miracles they want good service and for you to deliver on your promises. We found if you go the extra mile, clients really appreciate it. In this current economic climate, it's the businesses that offer high levels of customer service that are going to thrive.