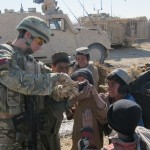 Starting your own business can be fraught with danger but when military man David Thomas decided to set up his own business his training and planning for real danger stood him in good stead. In our "Pr profile" series in a couple of months time we'll find out in detail how David planned, set up and has grown his business in preparation for his retirement from the Army. David has seen active service in Northern Ireland, Iraq and Afghanistan and although still only 30 years of age reached the rank of Staff Sergeant. David set up his business
Eastside Properties
with partner Peter Richardson just over a year ago and has just been awarded runner up in the ESTAS Estate Agency awards for the East Midlands region. "This is fantastic testament to the effort of our small but dedicated team" David said. "The awards were based a on a set of criteria that was voted on by the landlords. I'm really pleased that our landlords have given us top marks.  But next year we intend to win!"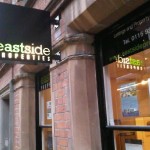 Eastside Properties
specialise in letting houses and apartments in the Nottinghamshire area and most of their landlord business comes from referrals due to providing Landlords and tenants with the highest levels of service. David commented that whilst they gain great rankings on the web with their superb website they have a fabulous head office shop front location at
20 Fletcher Gate
in the heart of Nottingham which means that their landlords get maximum exposure in the real world too. "Its amazing how many people stop and look directly into the window then come in and take an apartment or house. It was a big step taking a high profile shop front   but it really has paid dividends.
20 Fletcher Gate also provides serviced office space
so we are able to use the meeting rooms and training rooms free of charge when we need them. This saves us the cost of paying for space that is only used infrequently and therefore enabled us to invest in what has to be the best location for lettings and estate agents. After all, Savills know a thing or two about property and they relocated to offices on the other side of the road!" When asked about future plans David told us that he is expanding his Nottingham operation and also considering options in other local cities. He Said "I leave the army permanently in October so I will be able to work full time along side my business partner Peter. Peter, Paul and Stacey have done an excellent job growing the business to date and I am really looking forward to getting stuck in with the team".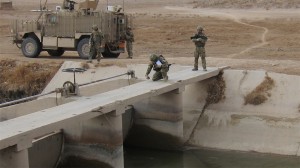 Well, one thing's for sure, Army discipline and training have paid dividends for David as he has clearly won the first battle of his business career by starting what has quickly become one of Nottingham's fastest growing and most successful letting agents.