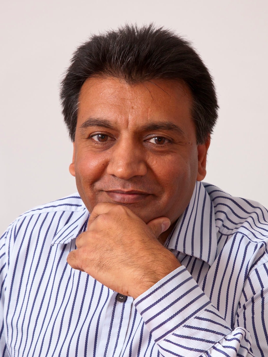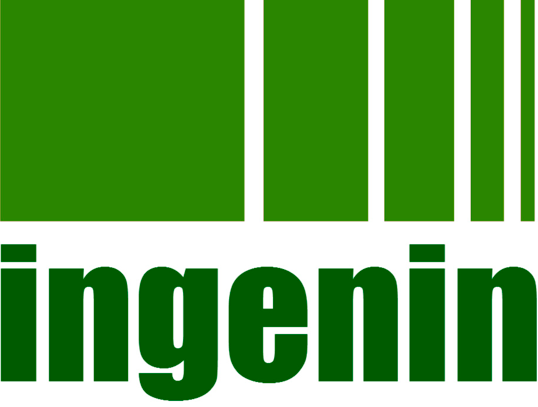 When Tech Entrepreneur Manjit Rana spots an opportunity he takes swift action and his latest acquisition was no exception. We caught up with Manjit to find out what plans he has in store for his new acquisition, a software company called Internet kit.
So Manjit tell us a little about your background. 
I grew up in Nottingham, in Radford actually and went to school in Aspley, after graduating from Birmingham Polytechnic I got my first job in Worcester. I have spent the last 20 odd years working in the insurance technology arena in the UK, USA and APAC regions and for the majority of those I have been based in London. I am passionate about start-ups, entrepreneurialism and creating innovative technology based solutions to address market issues. I have created seven start-ups over the years as well as having worked at some major international corporations such as Fujitsu Consulting, Computer Sciences Corporation and AXA Insurance where I was head-hunted to help create the AXA Innovation Hub.

I must admit I've been pretty fortunate over the years and have worked on some really exciting technology based projects. Three years ago, along with Chris, the other partner at the Innovation Hub, left and founded the award winning innovation consultancy Ingenin and as a result the majority of my time is spent working with clients in the City  (of London) and other major international centres. The consultancy business is focused on providing strategic thinking around the issues that impact on the insurance industry and we provide creative solutions to their problems with a particular emphasis on innovation and technology. As a result of the kinds of projects we get involved in we are named on several international patents.
So how did you come to purchase Internet Kit. 

I was introduced to the management team who were great at developing software but I felt they were not fully capitalising on the fantastic job they had done of creating a market leading web platform. They had already built up a client base of just over 1,100 primary schools and nurseries but they were missing out on numerous opportunities to deepen their client relationships and serve the client-base more effectively. During the discussions I just felt that the business needed a new team to take it to the next stage of its life and very quickly ended up acquiring the business outright. We can now look at how we open up opportunities, re-develop the software to create a next generation platform, introduce some innovative new products and services and really drive the business forward.
So what does Internet Kit do?
Internet Kit was formed about 7 years ago by a very smart software developer who wanted to bring affordable and easy to use websites to the education market. Internet Kit (originally known as
schools.ik.org
) is now the UK's largest provider of self-created and editable websites for the education sector and has in excess of 1,100 schools using the platform. The websites are fully functional, feature rich and above all easy to create and use and provided at a highly affordable price.
Why did you choose to relocate the business to Nottingham?  
The business was based in Gloucestershire and I had intended to move it to Techcity in London but when I heard that there was soon to be a similar technology incubation hub in Nottingham I thought it was a great opportunity to develop the business further here and help to give something back to the city that I had grown up in. The team at TechcityNottingham (Twitter @techcitynotts) couldn't have been more helpful and although they aren't officially launching until Q1 2014, they presented the case for basing the business in Nottingham really well. I hadn't realised that there was so much support available in Nottingham city centre for Tech start-ups or small tech business looking to grow. I was introduced to their property partners Exeid, who quickly found me suitable office space in one of their incubation units. One of the biggest benefits was that we could move in straight away and expand the office space as the team grows. I did look around at a few properties in the area but felt that with my incredibly hectic work schedule and lack of property management expertise as well as needing flexibility and short-term operational support I needed some expert help so that I could concentrate on what I do best.  In addition they were incredibly knowledgeable about local government funding initiatives and grants that exist to help SME businesses expand. Within their Nottingham City Centre portfolio they have units that can accommodate businesses from a single person up to 200 people so it provides me with the flexibility of only paying for the space that I need as I need it.  We are currently recruiting for a number of positions but without knowing the timescales for finding suitable employees the flexibility was a key deciding factor.
What's the future for Internet Kit?  
My first objective is to create two full time Jobs in the city. One help desk support role and one in marketing admin support, so if anyone reading this who knows someone who may be interested then please get in touch 
(You can email Manjit by clicking here).
Then we will look at what our clients and potential prospects would like included in our next generation version of the platform before we start recruiting for a development team early next year. I would really like to introduce some of the advanced technologies we've utilised in the insurance industry to the education market. Technology is evolving at a rapid pace and mobile technology in particular is having a massive impact on consumer behavior which will clearly impact the way that pupils, teaching staff and parents consume information, normal websites are just not going to cut it in the near future. I think the opportunities for growth and innovation are huge in this market sector and as a result it's a really exciting time to get involved. We are very excited by the TechCityNottingham initiative and are considering launching our new Ingenin project TelematicsConnect from here too. For more information on internet Kit  and send an email to
Manjit click here
To view the internet Kit website click here
To send an email to
Exeid
click here
For more information regarding Exeid Property services click here
To visit TechCityNottingham  paste @techcitynotts into you browser or twitter page.