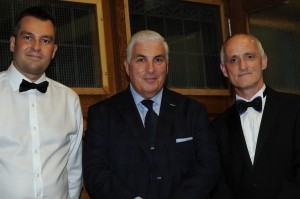 Nottingham based Double Impact is a registered charity and not for profit organisation. Established in 1998 and working with the local community, Double Impact provides the tools necessary to combat drug and alcohol related problems. Exeid met up with Double Impacts' Richard Atkinson prior to their recent fundraiser event with special guest, Mitch Winehouse. With the event successfully completed, we thought it was time to rekindle the conversation. This time we met Eleanor Youdell who is another key member of the team, to get a deeper insight as to how things went and what is next to come.
Thank you for meeting with us Eleanor. Tell me a little about the build up and how you overcame any challenges?
"Times are often stressful during the build up to an event, but the whole team worked really effectively together to ensure that it was a success. With pressure falling particularly on Richard and Jo, we were extremely appreciative to have got the support that we did from the rest of the team, trustees, our fundraising committee and service user volunteers. In terms of overcoming any challenges, we learnt a lot whilst planning our previous event last October. Consequently we placed more of an emphasis on particular parts of the planning stages".
How did the event itself go?
"The event itself went incredibly well. We were so happy with how it turned out. Richard, Jo and the extended team did a brilliant job. We even had the weather on our side for the first part of the event that was situated in the outdoor courtyard. The food, entertainment, speeches and of course the attendees were all on point. A particularly moving part was listening to poetry written by some of the service users. It was more than a fundraising event. The evening was a celebration of recovery and the achievements of our service users.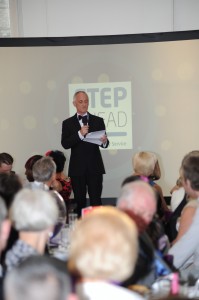 We feel we upped our game for this, our second Recovery Ball – lots of people commented on the brilliant atmosphere, which just goes to show you don't need alcohol to have a good time".
Being a not for profit organisation, do you rely heavily on these fundraising events to help drive the organisation forward?
Fundraising is key for us. Historically, much of our funding comes through contracts with government and local bodies. Fundraising through community events gives us the freedom and the opportunity to help break down some of the Stigma and negative attitudes that still persists towards people who experience problems with drugs or alcohol. Of equal importance is getting the correct and informative message delivered about our services. Business networking events are a great platform for us to connect with the wider community; it was through this that we connected with The Cornerhouse to launch our own schools project. We are especially excited about developing our partnership with the Amy Winehouse Foundation too. The collaboration will deliver crucial information to children at secondary schools about drug and alcohol related issues.
The collaboration sounds fantastic. What does it mean having Amy's father, Mitch Winehouse, involved having also performed at your fundraising event?
It means an immense amount. Mitch is great, and alongside his personal input, it helps to increase interest from the media to promote the work that we are doing. With his band also being present too, it made the event that little bit more special, and it got everyone dancing. The ball gave us an opportunity to tell people about one of our biggest projects to date, which is an alcohol free café and venue that we're launching around late November- developed through a Lottery grant. The multi-purpose space will act as a social hub for people in recovery, but also for anyone that wants the choice of socializing in a uniquely alcohol free environment. It will be an exciting addition to Nottingham's nightlife scene and we have a variety of cultural/social events planned. We look forward to sharing future advancements with you!
During our last interview with Richard, we heard about some exciting future plans for Double Impact. One of which includes a fundraiser event later this year. How are things shaping up?
Things are shaping up really well thank you. We are hosting a charity Golf day fundraising event on Thursday 12
th
 September at The Nottinghamshire Golf Club
.
  There's still time to enter a team!  Mitch is coming again, which is brilliant. Alongside that, we will be further developing the services offered through Double Impact as well as the previously discussed alcohol free venue.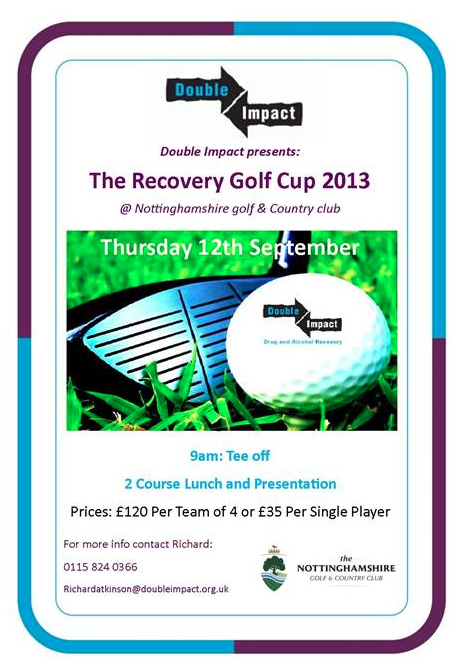 We are glad to see things shaping up so well for our client. 
Click here
 for more information on how Double Impact could help you. For more information on how Exeid can help you with your office, retail or leisure property requirements, please send an email by 
clicking here.