Exeid recently popped in to say hi to Lauren Swarbrick and the
Abstrakt
team to find out how they have settled in to their fab new office space and are pleased to welcome this creative design team who joined Merchants Court in Nov 2015.
Abstrakt
has been up and running for an amazing 10 years this month and we at Exeid would like to wish everyone at
Abstrakt 
the very best as you celebrate 10 amazing years in the industry.
Name: Lauren Swarbrick
Company: Abstrakt
Joined us: Nov 2015

Tell us a bit about your background in your chosen industry?
As an individual my background is in consumer marketing and my business partner Marc is a graphic designer who specialises in branding and brand design. As well as having successful careers in our chosen industries pre-
Abstrakt
we have now owned and managed
Abstrakt
together for the last decade.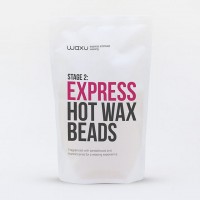 How did you come to set your company up?
Abstrakt
was set up 10 years ago this month (Feb). Forged out of a partnership between a marketeer and a creative,
Abstrakt
offers a truly integrated approach to marketing and design. We combine intelligent strategies and inspiring creativity to deliver integrated branding and design campaigns that achieve measurable results.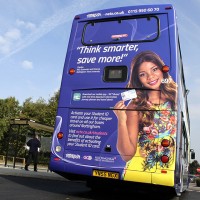 What does your company do?
Abstrakt
is a branding and graphic design agency located in the heart of Nottingham. We create clarity through simplicity and help businesses become brands. Our services include:
Brand creation
Design for print
Website design and development
Marketing strategy
Naming
Copywriting
Packaging design
Print management
Advertising
Exhibitions
PR
Digital marketing
Take a look at our Hello-Neighbour document to get a quick overview of who we are and what we do.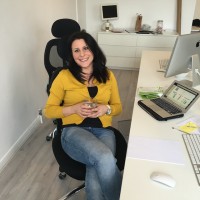 What has been the biggest challenge in business you've found, and how did you overcome it?
As with any business, people are paramount and having the best team possible in order to deliver an excellent product and unparalleled service has always been our goal. Finding people to meet our exacting standards isn't always easy but we are proud to have a team of truly exceptional individuals and a trusted network of talented partners who are as committed and passionate as we are.
Meet our team
on our website.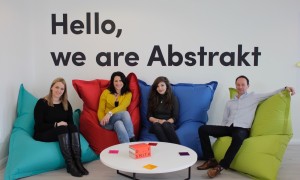 What has been your biggest success in business and why?
Although we are small and independent we punch above our weight in terms of project scope and scale and have been lucky enough to work on many large and high profile marketing and branding projects for both public sector and private clients. Explore our latest
projects
and get a real insight into the way we work.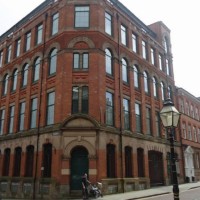 Why did you choose Merchants Court to set up your company?
We chose
Merchants Court
for multiple reasons including:
1. Location
It was very important for us to be based in NG1 and on the edge of Nottingham's Creative Quarter.
Merchants Court
is a stones throw from the Square and benefits from easy access to all the local services and amenities but is on a relatively quiet road which is nice.
2. The building
We wanted
Abstrakt
to be based in a character building but without any of the negatives that can come with old properties.
Merchants Court
exactly fitted the bill; it is an old building which means that it benefits from high ceilings, large windows, impressive room sizes and great light but it has been beautifully renovated and has been modernised to a very high standard.
3. Property management and maintenance capabilities
We looked at numerous city centre office buildings and were totally blown away by
Exeid's
property management and maintenance service and their ability to tailor our office space to our specification.
Exeid
totally transformed our chosen space from a dated office with suspended ceilings, strip lighting and carpet tiles into a stunning modern space.
4. Growth opportunities
We wanted an office that would be home to
Abstrakt
for the next few years and that would provide us with the space we needed to grow. The fact that
Merchants Court
offers a wide variety of room sizes and can accommodate us should we need a larger office in the future without the need to move buildings and change addresses was a huge incentive.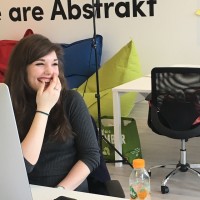 What is the future for your company?
We have very ambitious plans for
Abstrakt
over the coming 12 months which include further expanding our team (we are currently recruiting for another
graphic designer
) and client base and continuing to build our reputation as one of Nottingham's leading branding and design agencies. If you would like to find out more about
Abstrakt
and be part of our future please give me a call on 07917840617.