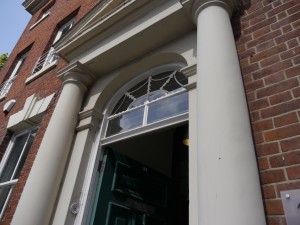 Life has never been running at such a break-neck speed as it is today. I'm surprised you've got time to read this. I'm surprised I've got time to *write* this. Internet, apps, latest news, 'being the first' culture, hashtags and instantaneous media are only encouraging us to move faster and enhance our productivity to a super-human level. So it's only fitting that a solution to commuting, freelancing and start-up businesses would have peaked on the horizon. That solution is hot-desking. We offer hot-desk spaces to everybody who requires one, and with locations across the country and recently it's become easy to transport your entire business with you wherever you go. Think you're excluded from the 'hot-desk' club? Definitely not. Every day provides a brand new way to utilise your hot-desk. From busy mums with only an hour to spare, to students who wish to separate themselves from the University/College environment and away from home. It's for  business-person arriving two hours early for a conference away from their home city, freelancers that aren't ready for the commitment of financial responsibility of a 9-5 office, and start-ups that haven't set aside a large enough budget for a designated office. Hot-desking provides an adaptable office away from home, library or wherever else you may be struggling with productivity. Some excellent benefits and considerations regarding hot-desking are as follows:
Usually, a hot-desk will be in a business community, and will give you the opportunity to network with new businesses every time you visit.
Pick your location wisely (or ask us for advice) and you will find yourself amongst like-minded people, who can spur on your inspiration and productivity.
You'll be provided with a fully-functioning office with manned reception and refreshment facilities, IT and telephony services, printers, photocopiers, furniture, decoration, heating and lighting all included in the price, for as long as you need it.
You enjoy all the benefits of serviced offices to hand when you need them, such as full use of break areas, business lounges, and cafés without the additional price tag.
It's so cheap! With rates starting from £150 per month (working out at roughly £7.50 per working day), it's perfect for the cash-strapped.
To save time commuting, you can simply connect your office to wherever else you are based in the country. Communication access means that you are only one step away from being in the head office.
To speak to one of our sales team regarding our hot-desk and virtual offices, please
email
or
tweet @Exeid
, and we'll be happy to answer any questions you may have. We have space available across the country and we will endeavour to help you find your perfect location!