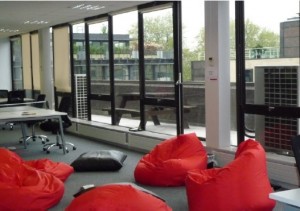 The beautiful and historic city of London has, for years, been dominated by a forest of skyscrapers for large corporations, shadowing over smaller companies with a seemingly subjugating intent. However, the recent cluster of high-rise London office buildings that have been completed are set to be some of the last to be built in the city under current planning rules. In 2011, a statement was published by the City of London's Chief Planning Officer, Peter Rees, revealing that there are no more plans to build high-rise towers in the Square Mile, telling The Independent "It will be an end of an era. The development is moving toward refurbishments of older buildings and, after the current cluster of skyscrapers, we will not see new ones planned." Now, in 2014, Mr. Rees has
held strong with his views. 
It is predicted that other areas will follow suit, many already opting for refurbishment of low-rise London office space and renovated old buildings, rather than new, high-rise towers. This view is shared by many famous names, who have recently signed a
'Skyline Campaign
' organised by the Architects Journal, against over 200 more high rise tower blocks being built in London. Despite becoming iconic landmarks, many skyscrapers, such as 'The Shard' at 32 London Bridge Street, have recently gained a significant amount bad press with regard to energy use. In 2011, the energy consumption for the Shard was enough to power 15,000 homes. We are now in 2014, and there has never been more demand for London office space as the economy rebounds.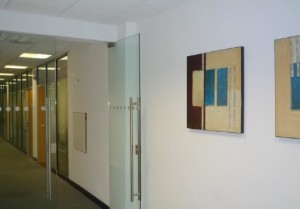 If you are a company that is in need of serviced London office space, in particular Farringdon, we can help with your needs. We currently have office space available with four or six work stations depending on your needs, and with these, the licence will include:
High Speed Internet
Office furniture
Phones
Call answering
Kitchenette/refreshments
All building costs
Meeting room hire: 6/8, 8/10 people all at £15 per hour.
If this sounds of interest to you, please don't hesitate to contact our friendly team on 0115 824 1444, or
send us an email.
A recent client reviewed our London offices and made the following comment: "The Business Centre really has been a breath of fresh air. Having worked in serviced offices in the past, run by large, well-known corporate companies, this one stands out by far. The offices are bright and airy, the facilities are always immaculately clean and well presented- from the meeting rooms to the rest rooms."