flexible serviced office units
we are delighted to offer one of Nottingham's first Retail start-up units in the very heart of Nottingham. If you  are looking for a shop to let or a retail unit to rent  then  you'll do well to read on. These units start at only £49 per day. We require only one months deposit and no other guarantees or bond. The price includes ALL SERVICES including heating, light, rent, maintenance, kitchen, toilet and on site management. All you need to do is sign up and move in. We even provide FREE OF CHARGE training room and interview room for you to use when recruiting staff and we include tea coffee etc.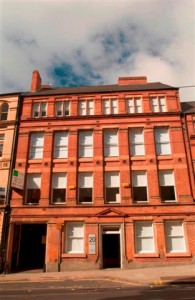 All you have to do is move in and get trading! Fletcher Gate has become the Mayfair of Nottingham due to its location in the very heart of the city centre with the Lace Market tram stop and Fletcher Gate car park literally on the doorstep, and being only one tram stop to the railway station making it the most accessible part of the city. The street has a Tesco and Sainsbury's and a new designer hotel. National restaurants such as Yo Sushi, All Bar One, Jamie's Italian and Carluccio's either opposite or just around the corner. It also boasts the City's most up market letting agencies e.g. 
Eastside Properties
, Cavendish Lettings, FHP City Living and the world's largest property consultancy Savills all on the same street; as a result this attracts many young professionals who are moving home. This street is also home to The Fletcher Gate Art Gallery which shows and sells original works and the new centre for contemporary arts which shows works by international artists such as David Hockney.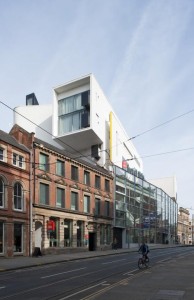 The Walk Café which is located in the Bridlesmith Walk annex to the rear of

20 Fletcher Gate

has been featured in Vogue magazine and has been voted the best tea shop outside of London, will be re-opening with new owners in October 2013 so watch this space for more information about the launch. This really is an up and coming vibrant area so don't miss out. Please contact us as soon as possible as these shop and retail units will go fast. Contact David Ajose by calling 0115 824 1444 or email by

clicking here

.

and PS Our business name is Exeid.com not, Exied  so that's EE- EX -EE- EYE- DEE. Now you have it 😉

This blog post is a flagrant 'ad' and we make no excuse about it, but a separate article about the merits of serviced retail units will follow soon. In the meantime if you are an independent retailer or have ambitions to open your own shop in the heart of Nottingham City centre, in a great location between the two main shopping centres (Victoria shopping centre and Broadmarsh shopping centre) then read on. Following the success of our easy in easy out