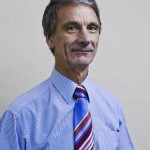 While the building has catered successfully for the same client group for 10 years, 2011 has been a difficult year for this type of landlord and the owners have now put the running of 32 Friar Gate into Nottingham based Exeid's asset management scheme. The scheme is designed to provide an ongoing income for commercial property landlords. In addition, through effective asset management and the exploitation of planning opportunities, where they exist, the scheme will maximise any possible capital gain for owners. Howard Thomas, better known for his finance broking business, explains "With so much apparent competition among landlords and having lost a few tenants through no fault of our own, we realised we needed a fresh look at our offering. Exeid run 20 serviced office buildings within a 25 mile radius but this is their first in Derby. The directors of Exeid share our philosophy of really adding value to our clients' businesses and we are already investing in their ideas. With two new businesses moving in this January, we hope to be full again in the first quarter of 2012".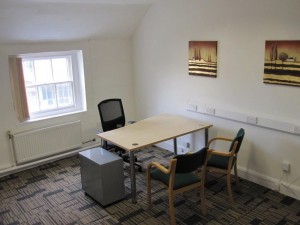 Richard Priestley, Managing Director of Exeid Ltd, said "We really feel for many owners in this current time of economic turbulence. The values of many commercial properties have been downgraded over the last 18 months and this has caused a major worry to many successful entrepreneurs, nearing retirement, who have used commercial property as safe asset class for their retirement planning".
Increase cash flow -rebuild capital
Fortunately, The Exeid cash flow model is designed to restore income streams by responding to the market demands of tenants (clients). This then results in the potential for revaluation of the property and a capital gain for the landlord.
£540k capital Growth in 9 months!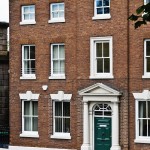 In a recent example the Exeid team purchased a property (February 2011) and actively managed the site, winning new tenants and clients, increasing the income and re-gearing leases. As a result, the revaluation has shown capital growth of £540,000 in a little over nine months. This is an outstanding 37% capital gain. The Exeid model is partly based on a management fee, but we are incentivised to generate capital growth as a significant part of our revenues come only once growth has been restored. Richard went on to explain that Exeid had been considering a move to Derby following the success of their expansion to Leicester earlier in the year. "We are becoming the regions fastest growing commercial property asset manager and this is great news for our landlords and our partners. We are now beginning to see the rewards of critical mass within the East Midlands. This in turn means that we can quickly and effectively fill vacant space in our landlord's properties, reducing the liabilities and growing surpluses and capital values at the same time". To contact Exeid Asset Management click

HERE

To contact Howard Thomas  Click 

HERE

One of Derby's longest established serviced offices has a new managing partner, Exeid Asset Management. 32 Friar Gate was originally established as serviced offices for new businesses in 1991 by Derby and Derbyshire Business Venture. After their takeover by Derbyshire Chamber of Commerce in 2001 the building was sold to DDBV's first tenants, Howard and Jane Thomas.