Hi everyone,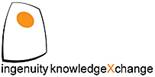 From time to time exeid.com will be bringing you information regarding excellent and usually Free, networking events that could benefit you and your organisation.  This forthcoming breakfast semina  is part of the Nottingham University  superb
 ingenuity knowledge exchange. and the presentation explains how to improve your chances of raising loan finance for your business. Please read on
The details for our next Ingenuity breakfast event have now been confirmed.  We hope this very current topic is relevant to you and your business and hopefully we'll see you on the 1
st
June.
Just how difficult is it to get finance from your bank? 
And how do you improve your chances?
Banks are under pressure from government to lend to business – and they are making all the right noises about it, with one boasting that they lend to 80% of applicants. But the view from the business world is that bank finance is not that easy to obtain in practice. Professor Bob Berry will be looking at the reasons for these apparently contradictory claims and at how they might be reconciled.  He'll also be discussing whether loan finance is still as attractive a source of finance as it once was. If you decide that bank finance is the way to go, then Professor Berry will also be sharing his advice on how to help increase your chances of getting a loan. Roger Harcourt from Berryman's will provide a business perspective.
Timetable
07:45 – 08:15… Registration, breakfast and networking 08:15 – 09:00…
The
Knowledge Exchange: Professor Bob Berry
09:00 – 09:10… Questions & Answers 09:10 – 09:30…
The
Shop Window: your chance to ask the audience for assistance, advice and insights
09:30 – 10:30… End of the formal session.  You're very welcome to stay on for further networking
The Shop Window – come along to find out more about these opportunities…
from the University of Nottingham Innovation Park will be highlighting developments and resources available to local businesses. Bob Scott
Tony de Villiers
from Education Business Futures will be asking "Would you be willing to assist in developing the skills of our future workforce?"
Nick Fox-Male
from Advancing Innovations and
Rehan Alam
of Inclusion Training both have news of offers from their respective businesses. Our 2011 programme of breakfast events is designed to bring the University of Nottingham and the local business community together with a focus on business trends and current thinking – insights from academia and business that will be relevant and applicable to your business today, along with the opportunity for some great networking with like-minded business owners.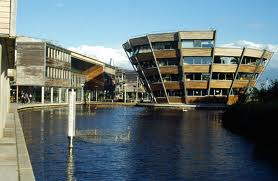 To register for this free event please use the electronic form via this
link
.