Stanford House, Premier Film Location in Nottingham
Exeid often open the doors of their buildings to local film projects and are particularly honoured to be providing the locations for Triskelle's newest production Ashes – a remarkable short film from which all profits will be donated to the Wan2Talk charity, who support those affected by sexual abuse. Stanford House is quickly becoming a sought after film location in Nottingham and it provides the perfect setting for Ashes.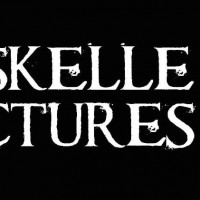 Ashes is a short film about the moment when the person you trust most in the world turns on you. It features two characters, Sarah and Mark (played by Sarah Lamesch and Adam Lannon) and one room, portrayed in four different ways. Should the funds be raised, this location is set to be Stanford House's stunning vintage film location in Nottingham, the Rose Room. At its rawest, Ashes is a drama film, akin to Shame and Sleeping Beauty. But, as we delve into Sarah's own mind, it's a visual thriller, as the room changes to represent Sarah's emotions as they move from happiness, to doubt, to fear. Ashes features a crew of independent filmmaking talent – including writer/director Sophie Black and cinematography by Crash Taylor & Richard Winter. Stanford House, Film Location in Nottingham, was also used for their previous filming project Jar of Angels, soon to be entered into the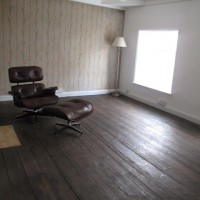 UK's largest film festival, Rain Dance Festival. The location was so versatile and Exeid were so accommodating, Sophie Black simply had to have 'the dream' location for Ashes. Sophie Black, Director and Writer, commented: "The Rose Room at Stanford House can easily be transformed into the four different sets we need for Ashes and it makes a believable flat for our on screen couple to share – but we do need funding to be able to shoot the film" Donations will be used to cover the costs of the production, but any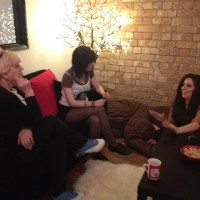 superfluous donations, and profit that the film makes, will be donated to the Wan2Talk charity. Wan2Talk is a new charity which acts as a listening ear for victims of sexual abuse in any form. Much more than that, they also go on to help their victims wherever they can. Although the charity is still in the development stages, their website will go live this summer, around the same time when Ashes is scheduled to be finished. If you can spare any donation to help this great film get made and raise awareness for a worthy cause, you can find out some more information and make a contribution by clicking
HERE.
For more information about Ashes, and to follow the production journey, click
HERE
to be taken to Director/Writer Sophie Black's blog. You can like/share posts on Triskelle Pictures and their films, on Facebook, by clicking
HERE
For more information on Stanford House and Film Location in Nottingham you can view our
Property Search
page – we are always happy to assist in film production and would be thrilled to discuss the use of any of our properties in feature films. 0115 8241444
film location in nottingham film location in nottingham