Wellington films
  Nottingham,on their production Cold Warrior.  Wellington Films are based in Nottingham and have had a number of successful low budget British made films, including:
London to Brighton
,

Better Things

,

Unmade Beds

, and

Crying with Laughter

.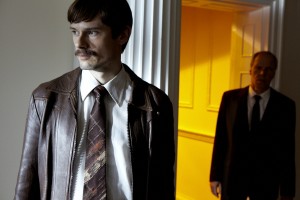 The most recent production
Cold Warrior
which is currently ( July 2011 ) in post production, is a hard hitting story based on the allegations of mistreatment of Romanian Gymnasts in the 1980's during their bid for Olympic supremacy. Blair Barnett the talented Production/set designer  pulled out the stops on this production  sourcing  the props and  designing the sets throughout the production. You'll be  able to read more about her in an article  coming up very soon. You can also  read an interview with
Emily Greenwood
, the director
here
.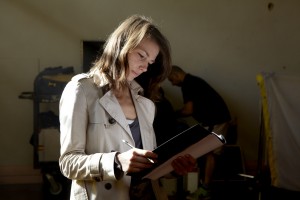 David Ajose, Director of

exeidgroupxeid.com

, was delighted to help with finding locations for the film.  Stanford House on Castle Gate in Nottingham, provided the perfect setting for some of the dramatic scenes required in Cold Warrior. David said, "British films do not often have the budget associated with Hollywood blockbusters, but we are passionate about helping and supporting up and coming directors and film production companies." With many of the Arts supporting funds drying up we have to be more creative with the locations that we find to ensure that they come within increasingly tight budgets but without compromising the artistic and visual effects that are needed to ensure that the films are a success." "We are unique as Exeid Locations are part of the Exeid Group which specialise in solving commercial property issues for landlords and tenants. As a result we have a vast pool of unadvertised locations that would otherwise be unavailable to the film industry. We are particularly keen to work with Film companies and location managers who need help in achieving their aspirations on time and budget." You can contact David by sending an email

here

.

Click here for more Movies/films and locations

The film location business is probably as competitive as any so we were surprised to learn that Exeid is now considered one of the best in the business in the midlands.  They are an unusual company that has evolved an active Film and Photo Shoot business. Their most recent location contract involved working with