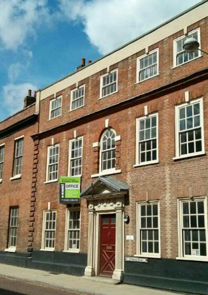 We are holding a launch event to celebrate the opening of
Exeid business centre at 17 Palace St in the Fine City of Norwich
and would like to invite businesses and organisations to what will be a fabulous Networking event event. The Event is Free but spaces are limited
so book now by clicking here or
calling our Area Director Steve Culley on 01603 338 410
Richard Priestley MD
of Exeid will welcome guests and will be officially opening the first Exeid Centre. Music will be performed by Andy Kirkham with an exhibition of award winning photography by Lee Blanchflower who will also be in attendance. Already we've received confirmation of attendance from a number of highly influential business people in Norwich so make sure you are there to network and get introduced. There will be plenty of fine food an drinks served throughout the evening so we are sure you'll have a great time at the Exeid launch event, youll also have the opportunity to view new our Brand Norwich Office Space in a beautiful Georgian Listed building.
Click Here TO BOOK YOUR PLACES NOW
EVENT UPDATE
4:00 Welcome Drinks & Food 4:30 Opening of 17 Palace Street attended by Laura McGillivray (CEO of Norwich City Council) 5:00 onwards Informal Networking Award Winning Photography exhibited by Lee Blanchworth Music by Andy Kirkham world class Guitarist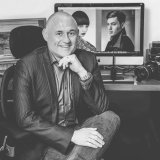 Lee Blanchflower
In 2012 Lee Blanchflower won 5 Gold Awards for his  work and was short listed for Photographer of the Year only eighteen months after shaping an obsessive hobby into a full time career and business. Lee specialises in creating bespoke commercial images with people at the forefront
. Click here to visit Lees website  or email us here
Andy

Kirkham
Andy's has developed a reputation for outstanding music. blending musical styles from all over the world including West African, Latin American and Eastern European music. A great backdrop to a relaxed opportunity to meet like minded business people.
Click here to Visit Andys Websit

e
or email us  here
Click Here TO BOOK YOUR PLACES NOW
The first of many… Exeid want to encourage  collaboration and business networking in an enjoyable and relaxed environment. Over the next few months we will be hosting a number of events, some in conjunction with our new clients at 17 Palace Street to help kick start their move to this exciting new location. We hope your will join us and we can help each others business grow. If you require futher information regarding office space to let for rent or for sale  or offices and commercial property in Norfolk  then please Call 01603 338 410  and ask for Steve Culley.