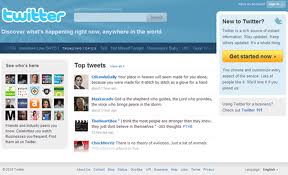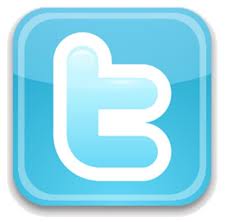 If the recent floatation (IPO) of Twitter on the New York Stock Exchange passed you by you may be forgiven for being unaware of just how powerful Twitter can be as part of your digital social media marketing programme. But you may be thinking," I only run a small business, – Twitter is for the Big Boys with a national or global reach" right?   Well if you are you'd be wrong. Twitter recently hired
Market Probe International
to  carry out research to find out the value of  Twitter for SME's ( small Medium Enterprises) or as they call them SMB's ( Small Medium Businesses)
From a survey of 500 they generated some interesting findings
A) Both sales and referrals are driven by followers
72% were more likely to make a future purchase from an SME/SMB If they had already engaged with of followed an SME/SMB on Twitter and people we  are more likely to make a recommendation to a friend ( 30%) Recommendations are the most powerful form of advertising and 86% said they were more likely to visit an SME /SMB if recommended by a friend
Conclusion:
Followers can become customers and pass on their recommendations to friends promoting your business for you.
 B) Followers feel an emotional connection to SMBs.
One of the top reported reasons (63%) that people follow SME's/SMBs is to show support for that business. Most people (85%) also say that they feel more connected to an SME/SMB after they follow them. This may explain why followers of SME's/SMBs are more likely to purchase from and recommend them. 63% of the people surveyed said that they followed SME/SMB organisations to show support and 85% revealed that they feel significantly more connected after following them.
Conclusion:
Twitter is effective in making emotional connections between and SME/SMB and its customers
C) Followers want to be in the know and offer feedback.
Twitter followers use the platform to enable them to receive updates on future products and services (73%) but interestingly   a significant proportion (61% said that they wanted to share ideas and get feedback through interactions via the Twitter service
Conclusion:
 Make sure that you invite feedback and ask questions then follow up with answers to encourage interactions.  This will encourage your followers to share their ideas about your business. Offer previews about new products or services or exclusive twitter offers. You'll be surprised by the results.
D) Marketing with Twitter helps you reach more customers.
The twitter logo or button included in an ad or on Marketing information is recognised and acted upon by 34% of the respondents in this survey. Promoted Tweets that are relevant to a market or Niche increase the chance of a twitter user visiting that SME /SMB Business or organisation.
Conclusion
: Advertising and promoting with Twitter can extend your reach and help you promote you brand to new customers who are interested in your product or service but otherwise were unaware of you before their Twitter interaction. Overall conclusion   Well Twitter says that "The study confirms that people want to hear from and interact with SMBs on Twitter. Not only that, if you invite ideas from your followers, acknowledge and respond to their feedback and inform them about new offerings, they'll be more likely to help you grow your business through purchases and recommendations."
You can read the full twitter transcript  on twitters post here
Our Experience of Twitter?
Exeid says: Give it a go. We first tried a couple of years ago and to be fair we didn't really get to grips with it.  Our follower base grew to just over 100 over two years.. Rubbish I know, but we've given it another go and in the last month the followers have gone from 120 over 600 and its rising each day. We will report back with regular updates on new techniques and successes as we learn so watch this space. 
Check out our twitter page by clicking here