NU Osteopathy Limited are joining us in October at our new building on Prince of Wales Road. 
We caught up with Nigel Utton to find out more about both himself and his business and why he chose Exeid offices for his home for business.
Tell us a bit about your background in your chosen industry?
I have a masters in osteopathy with first class honours from Swansea University.  I have a particular interest in the osteopathic treatment of headaches.  I have also trained as a Packtype Trainer – an amazing personality profiling tool which I used when I was a Headteacher.  We used Packtyping with the students and staff to help improve communication.  We also used Packtypes to enhance our performance management for staff.
How did the company start?
I opened my Prince of Wales Road clinic in October 2018 following work in the European School of Osteopathy Clinic in Maidstone, Swansea University Clinic and an NHS clinic in Swansea.
What does your company do?
Osteopathy to help restore people to health and Packtyping to improve communication and self-knowledge.
What has been the biggest challenge in business you've found, and how did you overcome it?
Taking the plunge to start my own clinic.  I just jumped!
What has been your biggest success in business and why?
Asking a patient how their headaches were after a few treatments to have them say 'what headaches?'
Why did you choose our offices at Prince of Wales Road, Norwich?
I was keen to be at the very heart of Norwich. The Prince of Wales offices are central and close to very good transport links and car parking.
What is the future for your company?
I plan to expand my osteopathy clinic to take on associates as the business grows.
I'd like to introduce Packtyping to a wider audience and watch how people improve their communication skills by gaining insights into what makes different people tick.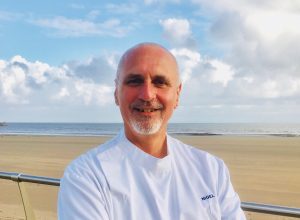 If you would like to contact Nigel Utton at
NU Osteophathy Ltd you can do so by using the info below:
T: 07792286767