Here at Exeid, we are used to catering for a wide variety of clients at our various properties and ensuring that their individual needs are met to the best of our abilities. Nonetheless, we were a little surprised to find an unexpected new tenant occupying the flower holders at one of our Nottingham city centre locations. This is a female Mallard that appears to be nesting on a future brood of ducklings.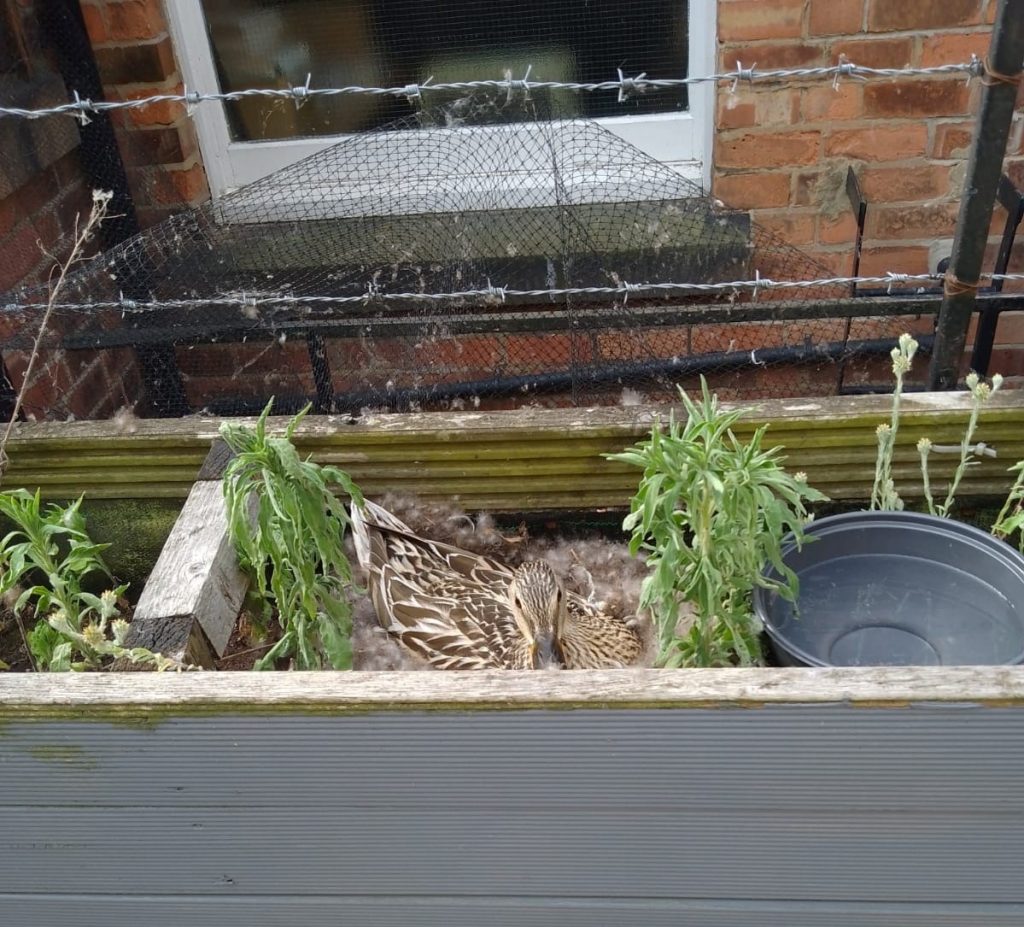 We have taken advice on the duck's wellbeing and have been informed that to move the duck would be inadvisable as it would result in abandonment of the nest. The duck has a source of water that is being regularly replenished, and the coming rainfall and drop in temperature will be of benefit to its weekend. The nature of the location also means the duck is fairly high up and secure from prying eyes and urban predatory animals.
We are thrilled to have this new tenant with us, even if it is on such a short lease!